Explore our smart and customized, integrated solutions for Communications Networks.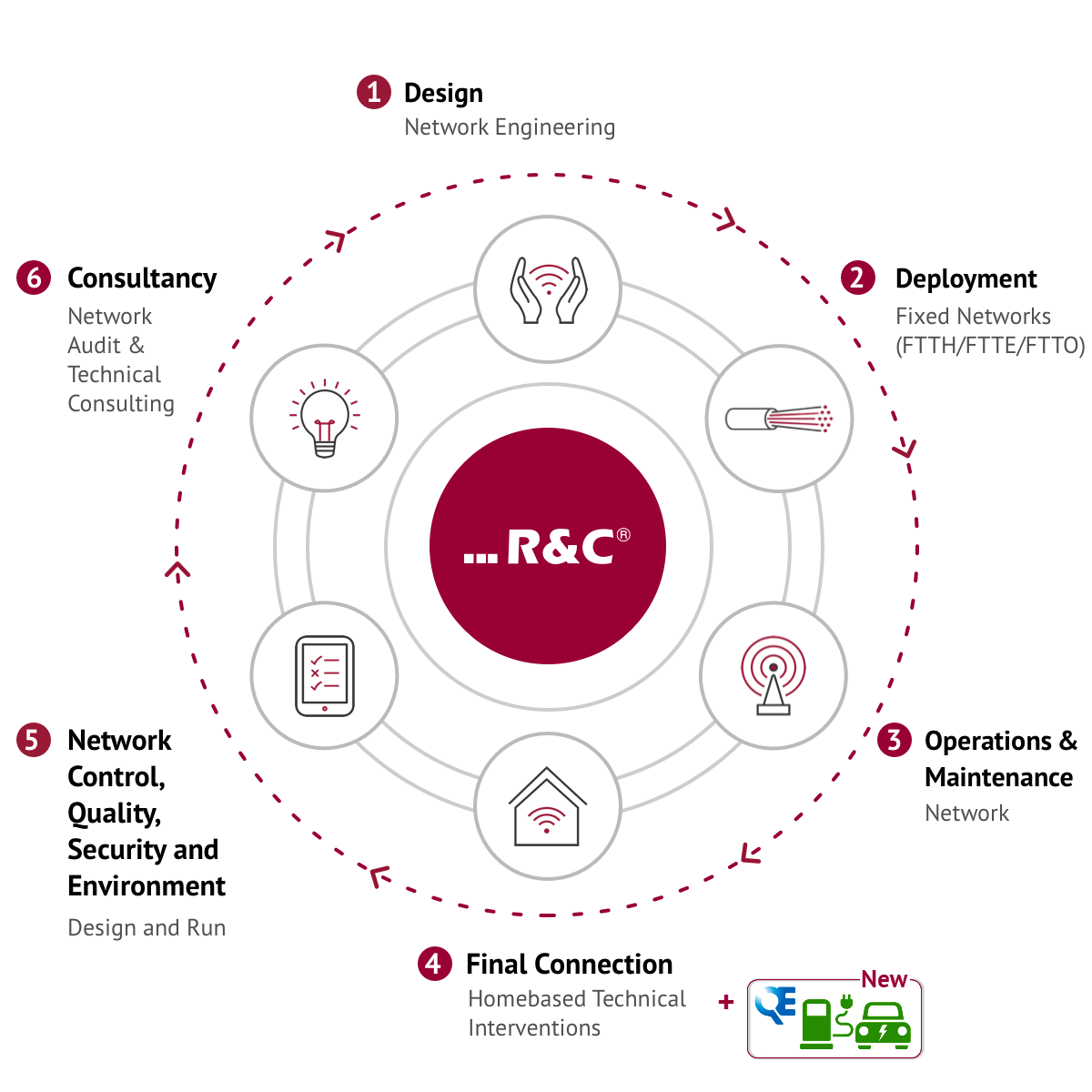 A 360° Product Offer
Make a difference with our full range pool of smart solutions
R&C has developed technical know-how and offer, to stand as a major solutions provider than can support an entire network lifecycle, from the planning/design phase to deploy/connect phase and the operation/maintenance/quality control phase.
Network Engineering Design

Master plans (Network Description and Architecture Design, Investment and Exploitation Budget, Roadmap for Project execution)
Design Engineering Documentation
Design, scaling and creation of network base maps (Preliminary Studies and Final Drafts)
Technical and financial studies for network renovation

Construction and installation of fixed network (including transportation and distribution part)
Project management, Civil Engineering, optical fiber and cable laying, vertically up to subscribers and horizontally (overhead and underground)
Run control tests
Develop record of finished work

Network Operations & Maintenance

Delegated Project Management to follow up network deployments on any territory
Network national supervision
Customer Support and both curative and preventative maintenance of any network infrastructure
Management of network installation, adaptation or rehabilitation work in collective housing facilities

Management home-based installation of triple play service on any type of technology (fiber, coaxial, copper, satellite, terrestrial) and anywhere in France
Connecting up people and enterprise's fiber (FTTH/FTTE)
Innovative digital solutions to optimize and to invoice the interventions

Network Control, Quality, Security and Environment

Technical and Safety inspection
Issuance of as-build records (record of finished works)
Ensuring the respect of quality standards
Audit, Testing and Expert Measurement works (optical signal measures)
Customer satisfaction surveys

Ability to audit the full array of challenges attached to a communications network:
Existing infrastructures
Ongoing constructions
Future infrastructures
Assistance in the design of specifications, choice of the solutions
Since the times of its creation, in 2001, R&C has become a major player in the telecommunications sector. More than 20 years of existence, innovation, customization and entrepreneurial spirit have driven our business choices to provide a wide range tailor-made industrial offer.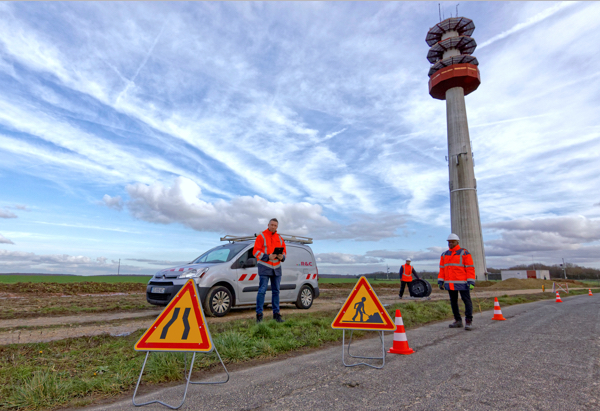 +

50

Major Clients

+

450

Highly-trained Technicians

15 000

Technical interventions managed per month

20 000

Optical Fiber outlets managed per year
Our assets
Alliance of a recognized network technical expertise with a large-scale operational know-how via an extended regional network and innovative digital technological solutions:
Passionate teams of experts

Network Engineers, Construction Engineers, Project Managers, highly-trained Technicians

A national intervention platform

With more than 40 partner companies and 450 highly-trained Technicians operating anywhere on the French domestic market

Innovative digital tools

Development of 100% integrated solutions to perform interventions (from scheduling to completion), mobile digital apps, automated scripts, etc.

Serving a 360° product offer

Engineering Design, Deployment, Operations & Maintenance, Connection, Control and Consulting.